Astronauts aboard the International Space Station will become the world's first low-Earth-orbit beauty product photographers – after Estèe Lauder paid NASA $128,136 to peddle its posh anti-wrinkle serum.
Yes, you read that right. The iconic American space agency known for its groundbreaking achievements in science and technology on this planet and beyond will help a makeup manufacturer flog its luxury skincare wares.
NASA agreed [PDF] to ferry ten bottles of Estèe Lauder's Advanced Night Repair Synchronized Multi-Recovery Complex to the space station this Thursday. The swish supplies are part of a cargo run to the orbiting platform, taking off from NASA's Wallops Flight Facility in Virginia, USA, atop a Cygnus rocket.
When the cream – costing $105 per 1.7oz bottle for you and I on Earth – gets to the space station, the astronauts have been instructed to spend four-and-a-half hours conducting a photoshoot to capture perfect shots of the stuff floating in zero-G conditions against the panoramic backdrop of space. Specifically, the ISS's cupola and its seven windows looking out onto the obsidian void will be used as the location for the publicity stunt. The 'nauts won't be in the frame, will be behind the lens, and won't be paid extra for the shoot.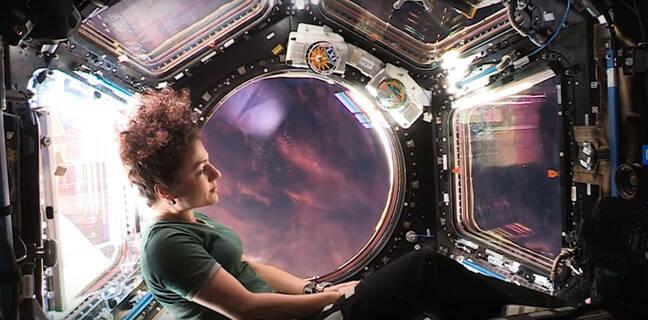 The ISS cupola will be the location for the shoot … Source: NASA. Click to enlarge
The images will be sent to Estèe Lauder and uploaded to the super-brand's various social media accounts – millions follow its Instagram account alone – presumably with carefully crafted inspirational blurb about taking life to a new dimension, or some such piffle, added. One of the bottles, once returned to Earth, will be auctioned off for charity.
"NASA is opening the International Space Station to business as part of the agency's efforts to enable a robust low-Earth orbit economy," Phil McAlister, NASA's Director of Commercial Spaceflight Development, was quoted as actually saying in a statement.
Brands looking to advertise in space must meet one of three criteria, NASA said, namely using "the unique microgravity environment, have a nexus to the NASA mission, or support the development of a sustainable low-Earth orbit economy."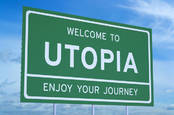 Sorry, Elon, your Tesla roadster won't orbit for billions of years
"Agreements like these directly support NASA's broad strategy to facilitate the commercialization of low-Earth orbit by US entities by demonstrating new markets utilizing the unique environment of space," McAlister continued.
It's not the first time companies have splashed out on space-related publicity. Pizza Hut spent a reported $1m to get their logo painted on a Proton rocket that delivered a salami pizza to astronauts, and don't forget Elon Musk booting a Tesla Roadster vehicle out into space to clutter up the Solar System.
Other, much more sensible, items being sent to space on Thursday include a new lightweight toilet with an improved waste management system, cancer drugs for testing, and radish seeds to raise a crop on the station. ®