Well, apart from a couple of hundred million bucks in stock sales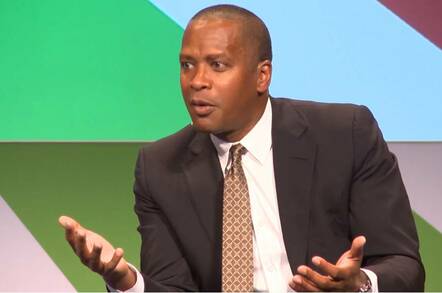 David Drummond, chief legal officer at Google-parent Alphabet, plans to leave the web titan at the end of the month.
Alphabet disclosed Drummond's planned departure in an SEC filing on Friday. The legal eagle will not receive an exit package, a Google spokesperson confirmed to The Register.
In November, Alphabet acknowledged its board of directors was looking into "claims made by shareholders in various lawsuits relating to past workplace conduct" by the organization's senior executives.
A shareholder lawsuit filed against Alphabet a year ago in California took issue with how the American internet titan handled the resignation of Android head Andy Rubin, who left the business in October 2014 with a reported $90m exit package amid sexual misconduct allegations. Rubin at the time denied any wrongdoing. The golden parachute sparked a brief employee walkout in 2018.
Alphabet's board investigation also encompassed Drummond, who has been accused of inappropriate relations with his employees. Jennifer Blakely, who worked as a senior contracts manager in Google's legal department, wrote a Medium post in August last year claiming she had an affair with Drummond – who was married at the time – then became pregnant, and was later abandoned by him. She also alleged Drummond had affairs with other women, including a former Google colleague.
In that post, Blakely claimed:
In a statement released to various news outlets following that post, Drummond acknowledged the break-up was "difficult," and denied starting a relationship with anyone else who worked for Google or Alphabet.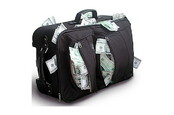 Alphabet's top legal eagle and CFO scored $47m apiece in 2018
In September 2019, Drummond married a Google employee, a relationship that started after the woman had left Google, we're told. She subsequently rejoined the company at a time Drummond had moved on up to Alphabet.
Drummond, who joined Google in 2002, has been selling more company stock than usual over the past three months – more than $70m each month in November, December, and January, compared to previous months when periodic, presumably pre-scheduled sales ranged from $2m to $7m. News of Alphabet's internal investigation was first reported in November.
In 2007, Drummond was fined by the US Security and Exchange Commission more than $500,000 for overstating the revenue at a former company, SmartForce, where he served as chief financial officer in the early 2000s.
Drummond reportedly sent an email to Alphabet and Google employees saying that it's the right time for him to leave the company, given that Google founders Sergey Brin and Larry Page have also stepped back from executive responsibilities. ®
Sponsored:
Tell Us What You Think Of The Register!